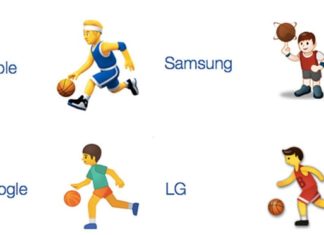 Why are Samsung's emojis different from everyone else? Alex Hern From a cookie that's definitely not a cookie to a yellow flag when everyone else sees red, sending emojis is fraught enough without manufacturers changing things. It's...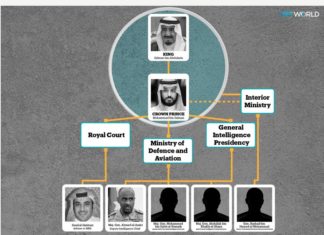 The top 7 questions on Khashoggi's 'murder' Saudi Arabia needs to answer Adam Bensaid The Saudi story on Khashoggi's 'accidental' murder creates more questions than it answers. Here are the top 7 questions they still have...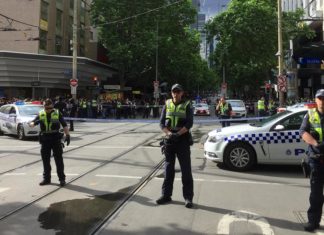 One dead, two hurt in Australia 'terror' attack A man set fire to a pickup truck laden with gas cylinders in the centre of Melbourne city and stabbed three people, killing one, before he was...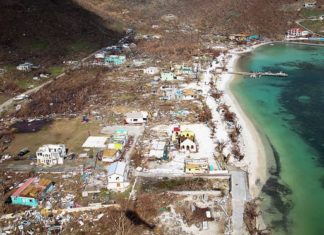 British Virgin Islands brave two storms in two weeks: 'Maria destroyed most of what was left' Alex Dick-Read in Great Mountain, British Virgin Islands Residents of the tiny British territory begin to pick up the pieces...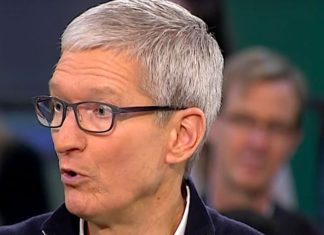 Tim Cook moves on from Steve Jobs' hatred of porn on the iPhone: 'I'm not making fun of it' Jim Edwards ♦Tim Cook on Wednesday said he didn't care whether people looked at porn on their...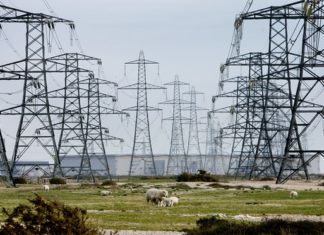 Hackers attacking US and European energy firms could sabotage power grids Cybersecurity firm Symantec says 'Dragonfly' group has been investigating and penetrating energy facilities in US, Turkey and Switzerland. A hacking campaign is targeting the energy...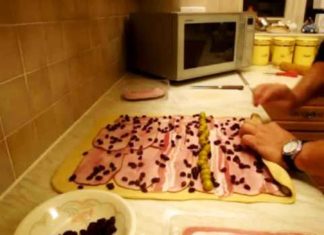 "Ham Bread", Traditional Venezuelan Christmas Bread Leer en Español Title: Pan de Jamón - User: Maximiliano Pérez - YouTube https://youtu.be/kT5TvW22t_k The subtitles are at the bottom right of the Youtube screen and you can select the language, in...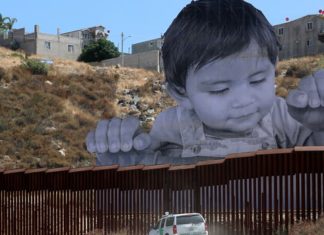 'Proud to be Mexican': Meet the baby whose huge image gazes over the border Rory Carroll in Tecate, Mexico The art installation emerged last week near Tecate, highlighting controversy over Trump's proposed wall – but Kikito's...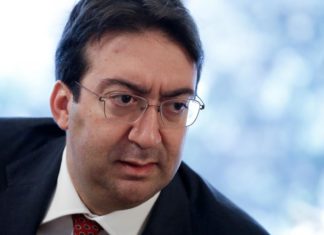 Greece can do more to weed out corruption, watchdog agency says Michele Kambas ATHENS (Reuters) - Greece should tighten the rules of conduct for its legislators and judiciary to prevent corruption, a senior official in the...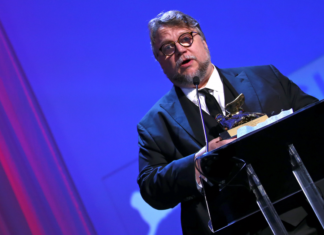 Del Toro's 'The Shape of Water' wins Golden Lion at Venice Guillermo del Toro's beat contenders including George Clooney's "Suburbicon" and Alexander Payne's "Downsizing." Guillermo del Toro's monster thriller 'The Shape of Water' has won the...
Nordea: Banks must build bridges to a sustainable future The financial sector must be transformed to ensure investors are funding the long-term needs of society, says Sasja Beslik. https://youtu.be/QO5-FtxUJEI The EU has ambitious sustainability goals...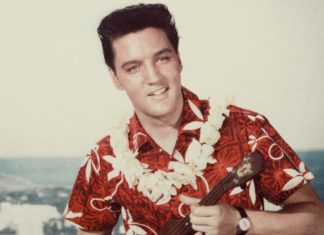 From Elvis to Balenciaga: five ways to wear a Hawaiian shirt Lauren Cochrane Hawaiian shirts are rarely in fashion. But following appearances on the catwalk (Balenciaga) and the high street (Gap), they've become this summer's sleeper...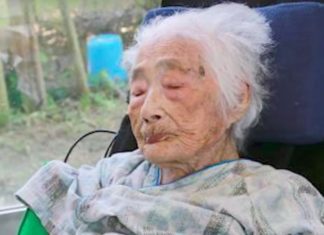 'World's oldest person' dies in Japan at 117 117-year-old Nabi Tajima had been in hospital since becoming very weak in January. Nabi Tajima became the oldest woman in Japan in September 2015. (Youtube) A 117-year-old Japanese woman,...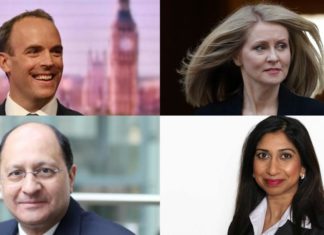 Brexit threatened as four UK ministers quit UK Prime Minister Theresa May's EU divorce deal is in trouble after two cabinet ministers and two junior ministers quit on Thursday. The resignations came as EU chief...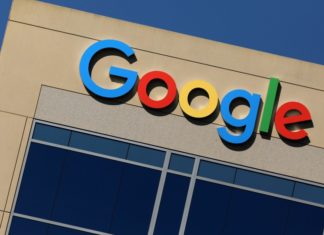 Google fires employee behind anti-diversity memo Google engineer James Damore caused a furore with an internal memo that suggested men naturally do tech better than women. Internet giant Google has fired the male engineer at the...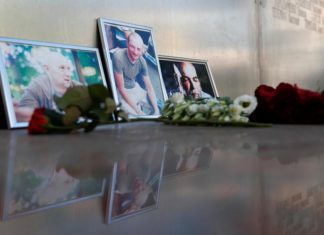 Russian TV crew's fatal trip was dogged by communication mix-ups The three journalists were working for a project funded by anti-Kremlin campaigner Mikhail Khodorkovsky. They went to Central African Republic to investigate the activities of...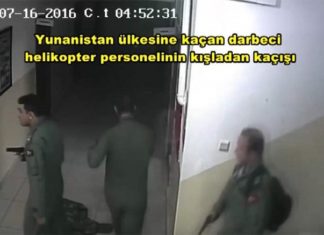 Video Records Turkish Soldiers Fleeing to Greece By Tasos Kokkinidis Turkish authorities have made public a video apparently showing three Turkish soldiers minutes before they boarded helicopters to flee to Greece after the failed coup attempt...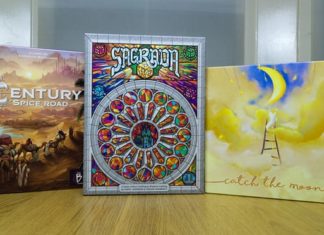 Century Spice Road, Catch the Moon, Sagrada games review – fiendish fun Owen Duffy A mission to track down exotic spices, building increasingly unstable ladders to the moon and designing glorious stained glass windows feature in...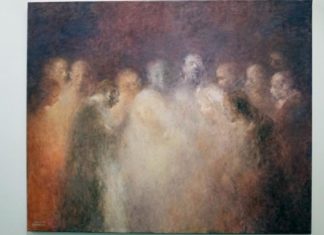 A glimpse of Homs' lost cultural heritage in an Istanbul gallery Melis Alemdar Since 2011, Homs has become famous around the globe as a symbol of the Syrian uprising. The "Echoes of Homs" exhibition offers a...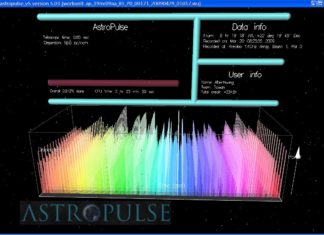 Aliens: Where SETI Astronomers Can Find Them By: Gersiane De Brito SETI, or Search for Extraterrestrial Intelligence, has been an ongoing endeavor for many decades. In the early days, it was expected to be a quick...