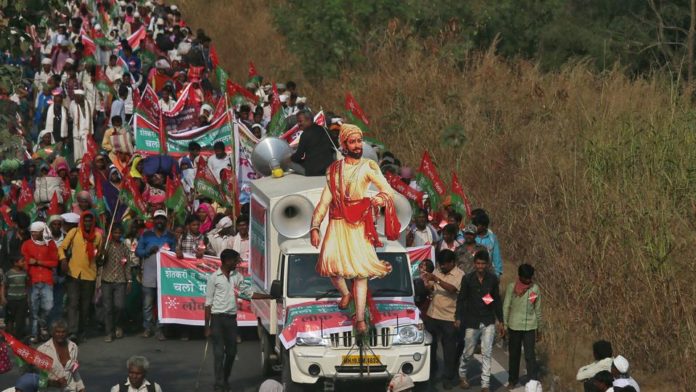 In pictures: Indian framers march to seek loan waivers
Farmers rally in financial and entertainment capital Mumbai, demanding land ownership and farm loan waivers.
Tens of thousands of farmers from western state of Maharashtra marched in Mumbai, India's financial, commercial, and entertainment capital, on Thursday to demand loan waivers and transfer of forest lands to villagers who have farmed there for decades.
It was the latest protest by farmers against a state government headed by right-wing Prime Minister Narendra Modi's Bharatiya Janata Party, which faces a general election in May and a handful of state polls in the coming weeks.
Indian farmers voted overwhelmingly for Modi in 2014. But a fall in rural incomes risks damaging that support next year.
According to The Times of India, a local daily, 2,917 farmers committed suicide in Maharashtra alone in 2017.