Bernardo Bertolucci, Last Tango in Paris director, dies aged 77
Andrew Pulver
Politically pioneering Italian director of The Conformist and Last Tango in Paris, who went on to win the best director Oscar for The Last Emperor, dies from cancer.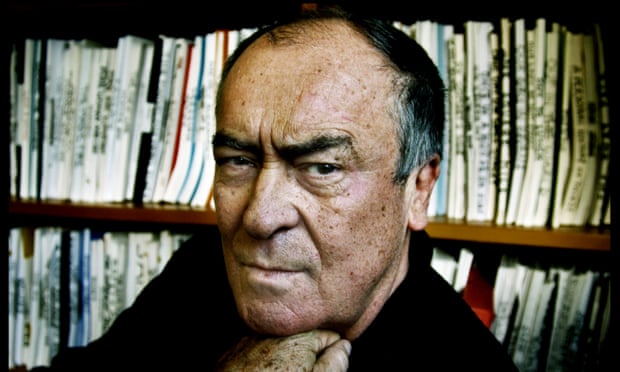 Photograph: Sarah Lee for the Guardian
Bernardo Bertolucci, the multi-award-winning Italian director of Last Tango in Paris, The Last Emperor and The Dreamers, has died at the age of 77 after a spell with cancer, his publicist confirmed. He had been confined to a wheelchair for over a decade, after surgery on a herniated disc in 2003 was unsuccessful and rendered him unable to walk.
In a film-making career that stretched back to the early 60s, Bertolucci became a key figure of the extraordinary Italian new wave (alongside, and the equal of, Antonioni, Fellini, and Pasolini) but – uniquely – made a successful transition to large-scale Hollywood film-making with 1987's The Last Emperor, which won nine Oscars, including best picture and best director for Bertolucci.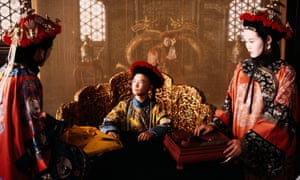 The Last Emperor. Photograph: Christophe d'Yvoire/Sygma/Corbis
Bertolucci was born in Parma in 1941, the son of a poet and teacher, and was raised in a literary and artistic atmosphere. His father Attilio was friends with Pier-Paolo Pasolini, then a novelist and poet, and Pasolini hired the 20-year-old Bertolucci as his assistant on his 1961 debut, Accattone. This proved to be Bertolucci's big break: Pasolini helped him further by recommending him as the scriptwriter for La Commare Secca (The Skinny Gossip aka The Grim Reaper), which became Bertolucci's directorial debut in 1962.
Bertolucci continued to contribute as a writer and ideas man, notably on Sergio Leone's epic spaghetti western Once Upon a Time in the West. But his directorial career took off with Before the Revolution (1964), a Parma-set account of a Marxist student's affair with his aunt, and the highly influential The Conformist (1970), both of which foregrounded Bertolucci's commitment to radical leftwing politics. "I lived in a kind of dream of communism," he later remarked.
The Conformist also marked the beginning of Bertolucci's collaboration with cinematographer Vittorio Storaro (who had been a camera operator on Before the Revolution). Together the pair would create a string of visually seductive masterworks, including The Spider's Stratagem (1970), Last Tango in Paris (1972) and 1900 (1976). Last Tango, which starred Marlon Brando and Maria Schneider, made Bertolucci internationally renowned – and notorious – and allowed him to recruit a high-profile cast, including Robert De Niro, Gérard Depardieu and Burt Lancaster, for his 300-minute epic 1900.
The Last Emperor, backed by British producer Jeremy Thomas, became Bertolucci's biggest awards success, with the film-makers having secured unprecedented permission to film inside Beijing's Forbidden City. Having pulled off a success on such a big scale, Bertolucci remained with Thomas, and the pair went to make The Sheltering Sky, Stealing Beauty and The Dreamers. In the latter film, Bertolucci returned to the heady mixture of radical politics and eroticism with which he had made his mark decades before.
However, in a precursor to the #MeToo campaign, a controversy erupted in 2016 over the extent of actor Maria Schneider's consent to Last Tango's infamous "butter" scene, after a three-year-old video resurface in which Bertolucci admitted he and Brando had failed to fully inform her of the details of the proposed scene.
Bertolucci's final completed feature was Me and You, adapted from a novel by Niccolò Ammaniti. He had been married since 1978 to film-maker Clare Peploe, and had no children.
•This article was amended on 26 November 2018, to correct the year of Bertolucci's birth.