Thousands of Daesh widows from Syria are stuck in legal limbo in Russia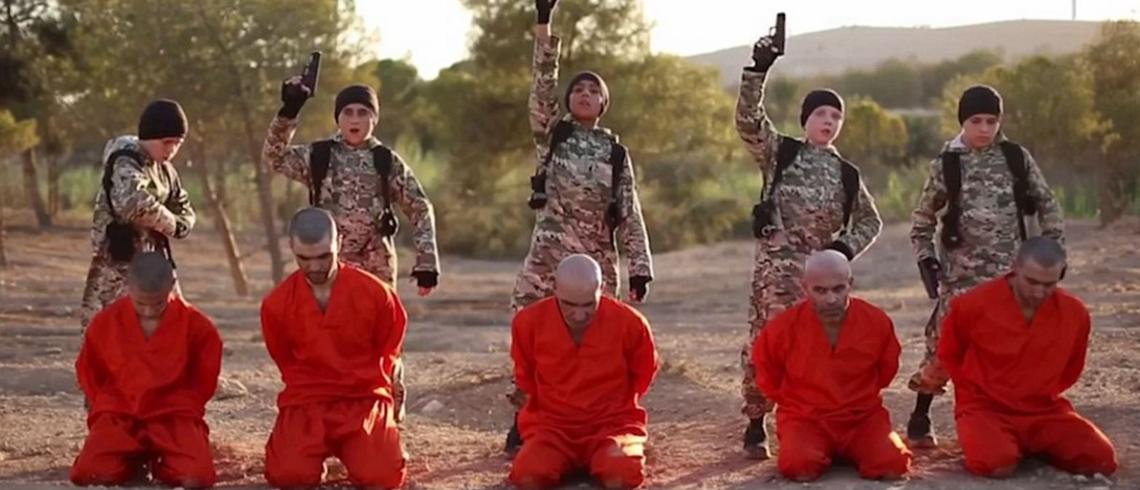 As the armed conflict in Syria nears its end, thousands of Russian women who were married to Daesh fighters are looking for a way out.
Zalina Gabibulaeva paid $2,280 to be guided through the Syrian desert out the Daesh stronghold of Tabqa earlier this year.
After crossing into the area controlled by Kurdish militia, she hitchhiked on a military truck to Hmeimim, the Russian military base in Syria. There she joined a large group of other women seeking to be airlifted to Russia, finally arriving home after spending a few weeks at the base.
Not everyone in that group was so lucky in getting to Russia so fast. Making it back is far from easy.
Zalina and her fellow countrywomen are well aware that in Russia they will face interrogations, trials and inevitably, long prison terms. Nevertheless, they are prepared for it, as their only other option is execution by the Daesh fighters they belonged to not long ago.
The women are desperate to reach Russia for one reason: they all are Russian passport holders and have no other legal recourse.
Their homeland does not await their return as eagerly. These women, numbering around 4,000, made their way to Daesh territory voluntarily, mostly to follow their husbands who had joined the group, travelling illegally to Syria or Iraq in 2014.
"In 2010, I moved from Dagestan's capital Makhachkala to Istanbul with my husband and our four children. When my husband died a few years later, his friends suggested that I should move to Daesh, promising carefree life there. So I did," Zalina says, speaking to TRT World.
In 2014, Zalina and her children crossed the Turkish-Syrian border by foot and were driven to the town of Tabqa by her new acquaintances.
She soon discovered that it was uncomfortable for a single woman to live in the Daesh-held town, so she opted to marry the first man available. It was a marriage of convenience for both parties, with no questions asked.
"Of course, he was an ISIS [Daesh] fighter. There was not a single man in Tabqa who wasn't," says Zalina.
Zalina's marriage was short-lived: her new husband was killed a few months later in a drone strike. She had no more reasons, nor the means to remain in Tabqa. She paid all the money she had (over $2,000) to get walked out of Daesh-held territory to a Kurdish-controlled area, where she and her children were picked up by a Russian military vehicle.
It was far from a happy ending.
Russian authorities consider Zalina (and the other women in her position) accomplices of the terrorists. Family ties (and foolishness) are not enough to mitigate the accusations of illegal border crossing and assisting fighters – even if that assistance centred around cooking, washing clothes and other chores.
After their husbands were killed fighting the anti-Daesh coalition, or Assad's forces, these women found themselves between a rock and a hard place. They could either remain in a Daesh backwater with no hope of returning to normal life, or they had to find ways to escape to their home country, also without hope of a warm welcome.
Late last week, the head of the Chechen Republic's Human Rights Council, Heda Saratova, came to Moscow to publicly discuss the fate of the women gathering at Hmeimim air base hoping for the motherland to rescue them.
She said these women could no longer stay with their killed husbands' co-fighters because no one there cared about them and their children. After their husbands perished, these Russian women turned into captives of Daesh overnight.
"The Russian wives have always been seen differently to the ISIS fighters' local wives. Many of them are well-educated, European-styled, well-groomed and so are looked upon as a kind of elite among the Syrian women. But that 'privilege' has now backfired: Russian authorities don't believe these smart women didn't know what they had gotten themselves into," says Saratova to TRT World.
In 2017, Russian president Vladimir Putin said there were around 9,000 fighters within Daesh ranks recruited from the former Soviet countries; some 4,000 of them came from Russia with wives.
The first returnees appeared shortly after the coalition launched a massive offensive against Daesh. According to Saratova, she has succeeded in the repatriation of fewer than 100 women up to date, with the applications of thousands more put on hold.
These women have found themselves in legal limbo, she explains.
On the one hand, Russia cannot deny its nationals an unhindered return back home (even if they arrest them at the border checkpoint). But on the other hand, Russian authorities have become more and more reluctant to embrace their citizens returning from the Middle Eastern "voluntarily captivity", stresses the head of the Russian National Anti-terror Foundation Viktor Kulikov in an interview with TRT World.
"It's impossible to see what's going on in these women's minds. No lie detector helps," he says.
"Well, a handful of them might actually be willing to incorporate themselves back into normal life. However, the state can't guarantee that others are not the hidden envoys of Islamic extremists. Even if they are not the moles, they could have been deeply indoctrinated during their stay in the ISIS which makes them ticking time bombs. Thus, for state security, the best option is if those women would never return to Russia."
Saratova says she and her co-workers have also started to feel the pressure of these "security concerns" recently.
"In previous years, the Chechnyan head Ramzan Kadyrov organised a couple of airlifts to withdraw the ISIS widows from Syria," she explains.
"He paid millions of rubles from the republic's special fund named after his late father Ahmad to hire the passenger planes and jet fighters to escort the aircraft out of the Syrian airspace.
"But this year, we've been repeatedly told by the security services that we are importing extremist ideology into Russia."
The women who turned a deaf ear to the warnings to "never return to Russia" have already experienced the consequences.
Zalina is sentenced to six years in prison for her "complicity" in terrorist activities. Five other women received similar sentences.
"The judge stated my crime was that I lived with an Islamist under one roof of my free will, did chores and thus provided him with everyday support," she says.
On the brighter side, the sentences of six women received are suspended until their youngest children turn fourteen. It means Zalina does not have to go to prison for at least 10 years.
"We hope that in the following years either the Russian legislators decriminalise marriage to a terrorist, or that these women prove by their everyday life that they present no threat to the Russian security," Saratova says.
On Thursday, the Chechen human rights ombudsperson sent a letter to the Federal Security Service (FSB) director Alexander Bortnikov, asking him to reconsider the grounds on which the returning widows are prosecuted.
She added that following the trials, most of these women move to Chechnya to live there permanently – even those who originally came from Russia's other regions, including Moscow.
Chechnya is the only region in Russia where former Daesh widows can live a peaceful life.