German bus stabbing in Lübeck leaves 14 wounded, reports say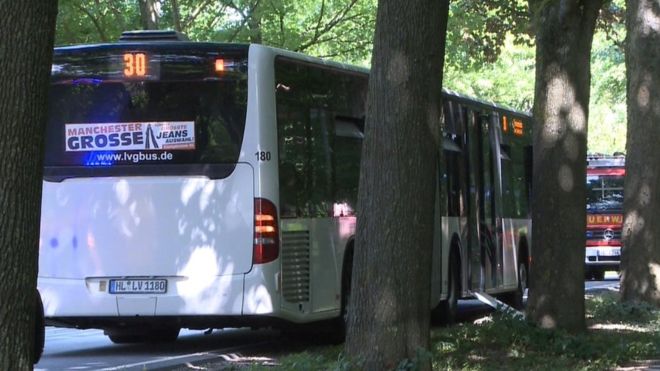 A man armed with a knife has attacked passengers on a bus in the northern German city of Lübeck, wounding several people, one seriously.
A suspect was arrested at the scene and taken into custody, police said. An area surrounding a bus stop in the Kücknitz neighbourhood was sealed off.
Local newspaper reports put the number of wounded at 14.
"The exact number of injured is still unclear. There were no dead," police said in a statement.
"The background to the crime is still unclear and is the subject of the ongoing investigation," the statement added.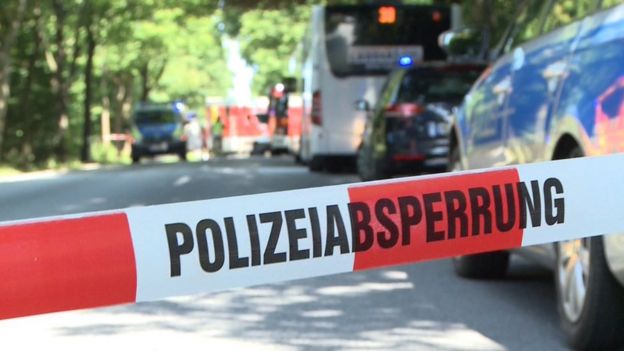 The attack took place at 13:47 local time (11:47 GMT). Police said the suspect was overpowered by officers at the scene.
"We ask for your understanding that we cannot provide any information about the identity of the suspect at the moment," local police said on Twitter.
"The bus was full," the police added, appealing to passengers who fled the scene to contact them.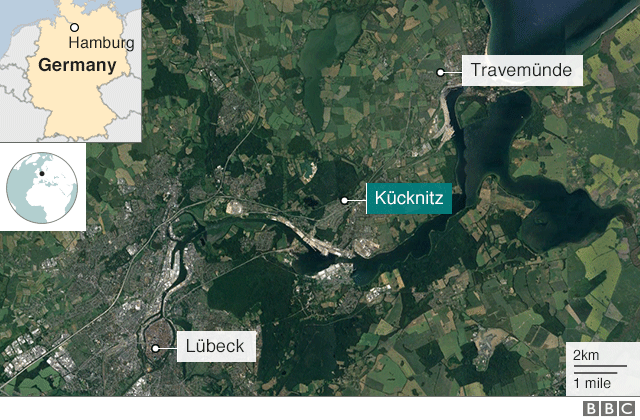 An eyewitness told the local Lübecker Nachrichten newspaper that a passenger had just given up his seat for an older woman, when the attacker stabbed him in the chest.
The local prosecutor said no motive had been ruled out, including terrorism.
Twelve people died in Berlin in December 2016 when a Tunisian who had links to Islamist militants ploughed into a crowded Christmas marketplace.