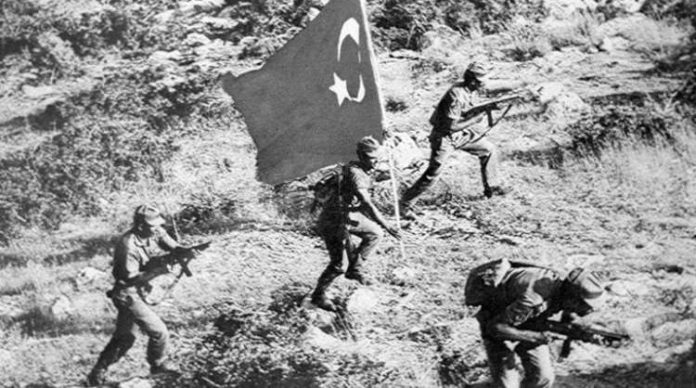 Memorial services in Cyprus to mark 44th anniversary of Turkish invasion
The Turkish-Cypriots along with the occupying forces, on the other hand, will be…celebrating
Cyprus will mark on Friday the 44th anniversary of the 1974 Turkish invasion with air raid sirens at 5.30am and memorial services islandwide.
Air raid sirens will sound at the same time the Turkish invasion was launched and Turkish troops landed on the island`s northern shores at dawn.
Throughout the island memorial services and other events will take place to honour the victims of the war and condemn the ongoing occupation.
President Nicos Anastasiades will in the morning attend a service for the army officers and soldiers killed during the invasion at the Tomb of Makedonitissa in Nicosia, where he will also lay a wreath.
He will also unveil an aircraft similar to Noratlas transport plane sent in from Greece during the invasion which was shot down by friendly fire. The aircraft had been transferred from Greece last month and assembled at the Tomb of Makedonitissa.
He will later attend another memorial service held at the church of Phaneromeni in central Nicosia in memory of those killed during the invasion.
Late in the afternoon, he will receive the second deputy speaker of the Greek Parliament, Georgios Varemenos, at the Presidential Palace. At 8.45pm, he will address an event at the Presidential Palace marking the anniversaries of both the coup and the Turkish invasion.
In the occupied north territory, the anniversary will be marked with celebrations and a military parade in the morning. Celebrations began on Thursday with a 21-gun salute and the address of Turkish Cypriot leader, Mustafa Akinci.
On Friday afternoon, the Turkish Air Force's aerobatic demonstration team, The Turkish Stars, will perform a show at around 6pm, in Kyrenia. Akinci and his wife, Meral Akinci, will host a reception in the evening.
Source: thegreekobserver