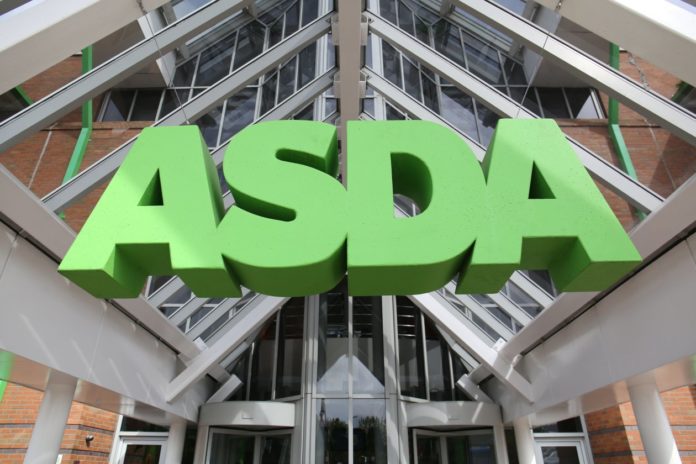 Walmart Looks to Scale Back in U.K. and Brazil, With an Eye on India
By
Sarah Nassauer in New York,
Luciana Magalhães in São Paulo and
Newley Purnell in New Delhi
Retailer in discussions to give up control of hundreds of stores in U.K. and Brazil; nears deal to invest in Indian startup Flipkart.
The world's biggest retailer has concluded it can't take on the whole world by itself.
Walmart Inc. WMT -0.74% is in discussions to give up control over hundreds of stores in the U.K. and Brazil, two big markets where it has struggled for years, according to people familiar with the talks. At the same time, it is preparing to pour billions of dollars into an Indian e-commerce startup to crack a promising market that has long eluded the U.S. giant.
After spending decades building stores around the globe and taking on local players, Walmart is forming joint ventures in competitive markets and focusing investments in areas executives think will provide growth to a company with $500 billion in annual sales. The strategy shift comes as Walmart works to fend off Amazon.com Inc. AMZN 3.60% and a growing crop of discount grocers in the U.S. and abroad.
Walmart is near a deal to sell a majority stake in its U.K. grocery chain Asda to rival J Sainsbury JSAIY -0.74% PLC, according to people familiar with the situation. The agreement is expected to be announced Monday and Walmart would retain around 40% of the merged company, one of these people said.
Walmart is also in talks to sell a controlling stake in its Brazilian operations to private-equity firm Advent International, according to people familiar with those negotiations. Though a deal isn't final, Advent could take an 80% stake in the Brazil business as soon as next month, one of these people said.
A Walmart store in São Paulo. Photo: paulo whitaker/Reuters
At the same time, Walmart in advanced discussions to buy a majority stake in Flipkart Group, a homegrown startup that has become India's largest e-commerce company. The deal isn't yet complete and could fall apart, said a person familiar with the Flipkart discussions. Flipkart said it was valued at $11.6 billion in a funding round last year.
The three deals, if they are reached, would dramatically reshape the Bentonville, Ark. company, which has about 6,300 of its 12,000 stores outside the U.S. In recent years, the company's international sales growth has lagged behind the U.S. market, which still accounts for two-thirds of total revenue and most of Walmart's profits. On Feb. 1, the company changed the executive in charge of its international operations.
"There's more work to be done on the portfolio," Chief Executive Doug McMillon said during a conference call to discuss earnings in February. "We've set priorities, focused on our North American core and key growth markets, including China and India."
An office of Flipkart in Bangalore. Photo: jagadeesh nv/epa-efe/rex/shutter/EPA/Shutterstock
Walmart shares have tumbled about 20% since they touched an all-time high of $109.98 in late January. After cheering the company's initial success at expanding online U.S. sales, investors have grown concerned about the costs of its battle with Amazon and signs that web growth eased in the latest quarter.
A Walmart merger with Sainsbury would create a U.K. food giant with combined revenue of about £50 billion ($68.9 billion), according to the latest available financial results. On Saturday Sainsbury, which has a market value of $8.16 billion, confirmed the talks.
Walmart operates about 600 Asda stores in the U.K., the company's biggest overseas market by revenue. It acquired Asda in 1999 for about $10.8 billion—its biggest ever acquisition—as part of Walmart's goal at the time to double its international operations.
Walmart entered the Brazilian market in 1995, and is currently the third-largest supermarket group in the country, with total revenue of 28.2 billion Brazilian reais ($8.13 billion), according to data gathered by the Brazilian Association of Supermarkets. Although it has 465 stores in Brazil, Walmart has struggled to grow sales in the country and two years ago said it would close about 60 money-losing stores.
After Mr. McMillon became Walmart's CEO in 2014, Walmart stopped building hundreds of U.S. stores each year, instead spending to grow online, buy e-commerce startups and improve existing stores. In late 2016, Walmart paid $3.3 billion to buy startup Jet.com.
Internationally Mr. McMillon has become more willing to partner with local powerhouses to grow more quickly and take on Amazon outside the U.S.
In China, where Walmart has about 440 stores, the company in 2016 sold its e-commerce venture Yihaodian to JD.com Inc. in exchange for a stake in the Chinese e-commerce company. It now partners with the Chinese company on local grocery delivery, warehousing and other ventures.
Walmart has about 330 stores in Japan. Earlier this year, it formed a joint venture with Japan's largest online retailer, Rakuten Inc., to provide online grocery deliveries and digital books in the U.S.
Walmart executives say India is a key battleground. "India is a market, over time, that I think, whether it's 10 years, 20 years, 30 years from now, we'll be glad we're in India, and I think there's a lot of growth opportunities there," finance chief Brett Biggs said last summer.
In India, Walmart has grown slowly for years with physical stores blocked by tight regulations from selling products directly to consumers. Walmart opened its first wholesale outlets in India in 2009 amid hopes that it would eventually be allowed to open consumer-facing stores. But it shelved those plans in 2013.
Instead it's opened 21 Best Price wholesale stores, with plans to open 50 more. The member-only stores resemble U.S. warehouse chains like Costco and Sam's Club, but are only open to licensed businesses owners to comply with government regulations.
By 2016, Walmart was holding discussions with Flipkart about investing in the startup, seeking to gain a better foothold in Asia's third-largest economy. Just a small proportion of India's 1.3 billion people regularly shop online now, but the number is growing as more people get access to the web for the first time. Online retail in India was worth about $20 billion last year, but should rise to $35 billion by 2019, according to Forrester.
Flipkart, which was started by two former Amazon employees in 2007, has already raised billions from investors including SoftBank Group, Tencent Holdings, and Microsoft Corp. It sells everything from sofas to shoes and smartphones.
In part, Walmart's interest in Flipkart is defensive. Amazon founder Jeff Bezos has pledged to invest $5 billion in India, and Amazon has made rapid gains against Flipkart since its 2013 launch in India.
—Ben Dummett in London contributed to this article