Turkish lira trades below 6.0 against the dollar
The lira lost approximately 40 percent of its value against the dollar this year, but has bounced back strongly since the beginning of the week, with gains of around nine percent.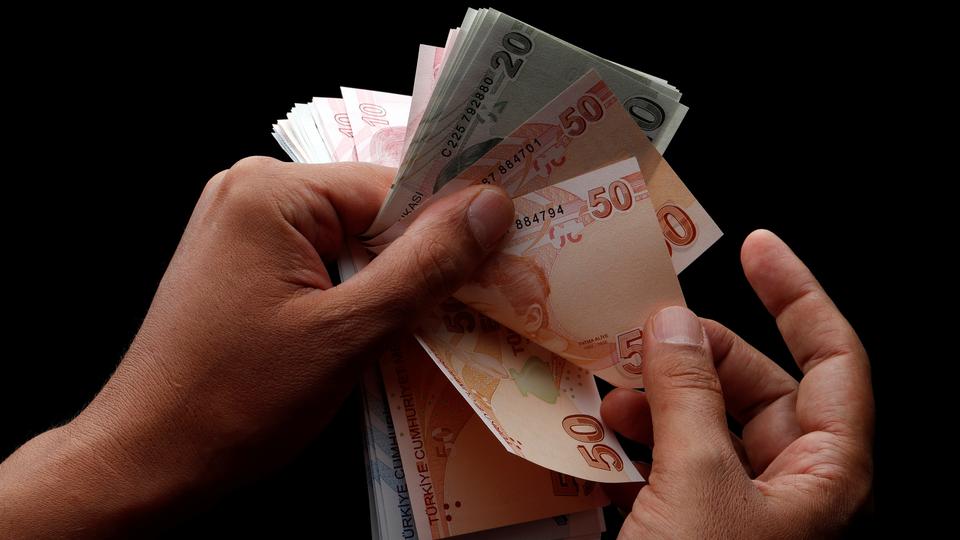 Turkish lira eased slightly but remained below 6.0 against the dollar on Thursday after the United States ruled out removing steel tariffs on Turkey even if Ankara freed a US pastor, and after Qatar pledged $15 billion in investment to Turkey.
Investor attention was focused on a conference call which Finance Minister Berat Albayrak will hold at 1300 GMT to reassure international investors.
The lira, which has weakened 40 percent against the dollar this year, hit a record low of 7.24 at the start of this week but it eased to 5.98 by 0443 GMT from a close of 5.95 after the central bank took liquidity measures and curbed selling of the currency.
It received another boost on Wednesday when Qatar's emir approved a package of economic projects, investments and deposits worth $15 billion after he met President Recep Tayyip Erdogan in Ankara.
Turkey and the US are currently experiencing rocky relations following Washington's imposition of sanctions on Interior Minister Suleyman Soylu and Justice Minister Abdulhamit Gul for not releasing American pastor Andrew Brunson, who faces terrorism charges in Turkey.
President Donald Trump's decision to double tariffs on Turkey last Friday was another salvo in the growing dispute between the two NATO allies.
Turkish lira under fair value 
The Turkish lira is trading under its fair market value, and its depreciation is expected to narrow the current account deficit in Turkey, according to the Washington-based Institute of International Finance (IIF) on Tuesday.
"The currency is now clearly undershooting fair value," the global financial industry association said in a report titled "Turkey Update – Looking for a Way Forward."
IFF emphasised that the depreciation would shrink the current account deficit of Turkey.
"We expect lira depreciation to narrow the current account deficit due to import compression and an anticipated boost to exports," the report said.
It added that Turkey's current economic situation could be managed with decisive and well-calibrated policies, such as "appropriate fiscal consolidation measures" and "working to defuse tensions with the US."