Matthew Mellon: US billionaire dies in Mexico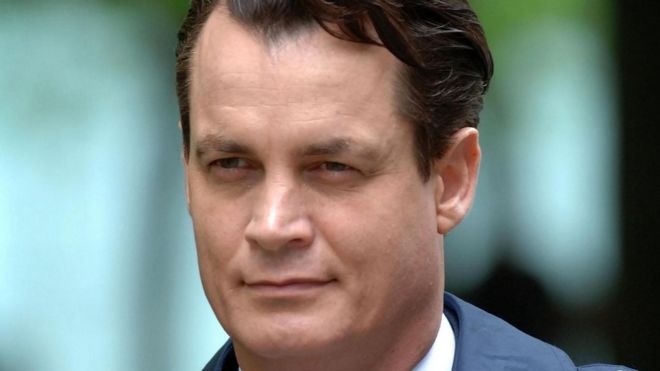 The US billionaire Matthew Mellon, who made a fortune in digital currency, has died at the age of 54, his family says.
Mr Mellon had struggled with drug addiction, and a family representative said he died at a rehabilitation centre in the Mexican coastal town of Cancun.
He was an early backer of the digital currency XRP, also known as Ripple.
The tycoon was the scion of two US banking dynasties and the ex-husband of the British co-founder of luxury shoe brand Jimmy Choo, Tamara Mellon.
Mr Mellon "died suddenly in Cancun, Mexico, where he was attending a drug rehabilitation facility", a representative of the billionaire said in a statement given to the New York Post.
They went on to say: "Mellon made his fortune in cryptocurrency, turning a $2m investment into $1bn.
"He is survived by his three children, Force, Olympia and Minty. The family asks that their privacy be respected at this very painful time."

Mr Mellon was the chairman of the New York Republican Party's finance committee. He featured in Forbes earlier this year in a report on his investments.
His long struggle with drug addiction came to light during 2004 divorce proceedings with Tamara Mellon.
Ms Mellon testified that the couple, who married in 1999 at Blenheim Palace, one of the UK's grandest homes, met at Narcotics Anonymous while they were both in recovery.
Mr Mellon was later cleared of charges of paying private detectives to hack into his wife's computer during their divorce.
In 2010, he went on to marry fashion designer Nicole Hanley, with whom he had two of his three children. According to media reports, the couple had been estranged since 2015.
 
In 2016, the billionaire was at a Malibu treatment centre to tackle a reported $100,000-a-month addiction to prescription opioid OxyContin. He told the New York Post: "OxyContin is like legal heroin. And it needs to be addressed."
He also pointed the finger at doctors who he said were "writing prescriptions like they were Smarties" for him following a surfing injury.
Mr Mellon was born in New York City in 1964 and raised in Palm Beach, Florida.
According to his LinkedIn profile, the banking heir attended the Wharton School, a prestigious business school that marks Donald Trump and Elon Musk as notable alumni.
He was a direct descendent of Thomas Alexander Mellon, founder of The Bank of New York Mellon, and Anthony Joseph Drexel, a banker who founded Wall Street firm Drexel Burnham Lambert.