Kevin Spacey: UK police investigate sexual assault claim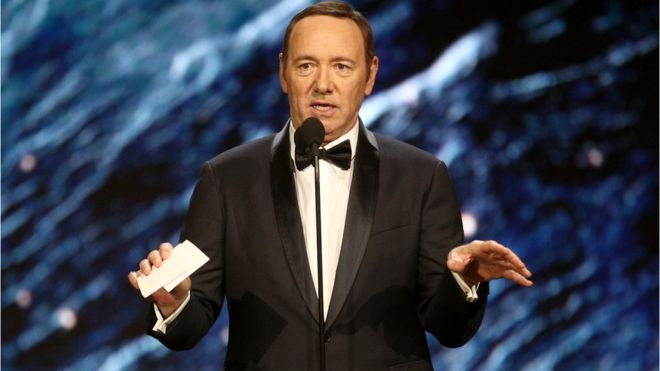 The Sun newspaper said a man, aged 23 at the time, made a complaint on Tuesday about the alleged incident in the London borough of Lambeth.
The Metropolitan Police confirmed that they are investigating an alleged assault on a man from 2008.
They would not confirm the allegation was made against House of Cards actor and double Oscar winner Spacey.
Spacey said on Thursday that he is seeking treatment after facing allegations of sexual misconduct from a string of men.
No arrests
The Sun reported that a British actor claimed he woke up to find Spacey performing a sex act on him in 2008.
The man is said to have run from the property after Spacey allegedly said: "Don't tell anyone about this."
A spokesman for the Met said it had no record of any arrests having been made in connection with the investigation and police declined to comment on The Sun's report, which says the complainant had been interviewed by police.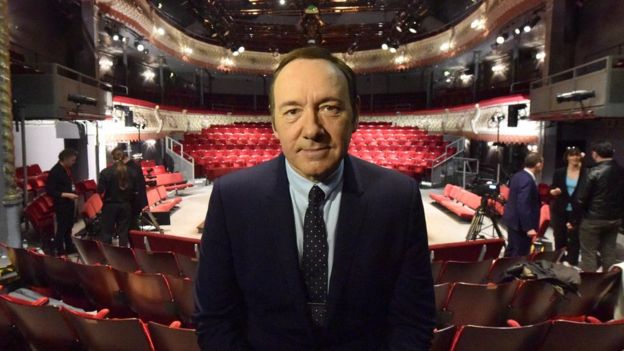 It comes after a number of allegations, including CNN reporting that Spacey made the set of Netflix's House of Cards into a "toxic" work environment through a pattern of sexual harassment.
It said allegations were made by eight people who currently work on the show, or worked on it in the past, with one former employee alleging the actor sexually assaulted him.
Netflix suspended production on House of Cards on 31 October following allegations by Star Trek actor Anthony Rapp, who claimed Spacey tried to "seduce" him when he was 14.
Spacey said he was "beyond horrified" to hear of the incident, which he does not remember.
US filmmaker Tony Montana also claimed he was groped by the actor in a Los Angeles bar in 2003.
Montana said he was left with PTSD for six months after he claims Spacey "forcefully" grabbed his crotch.
Confidential complaints process
Incidents regarding Spacey are also alleged to have taken place in the UK while he was the artistic director at the Old Vic in London between 2004 and 2015.
Mexican actor Roberto Cavazos, who acted in several plays at the theatre, claimed the star "routinely preyed" on young male actors.
Earlier this week, the Old Vic set up a confidential complaints process for anyone connected to the theatre to come forward.
It said in a statement: "We aim to foster a safe and supportive environment without prejudice, harassment or bullying of any sort, at any level."
Source: BBC News
@BBCNewsEnts